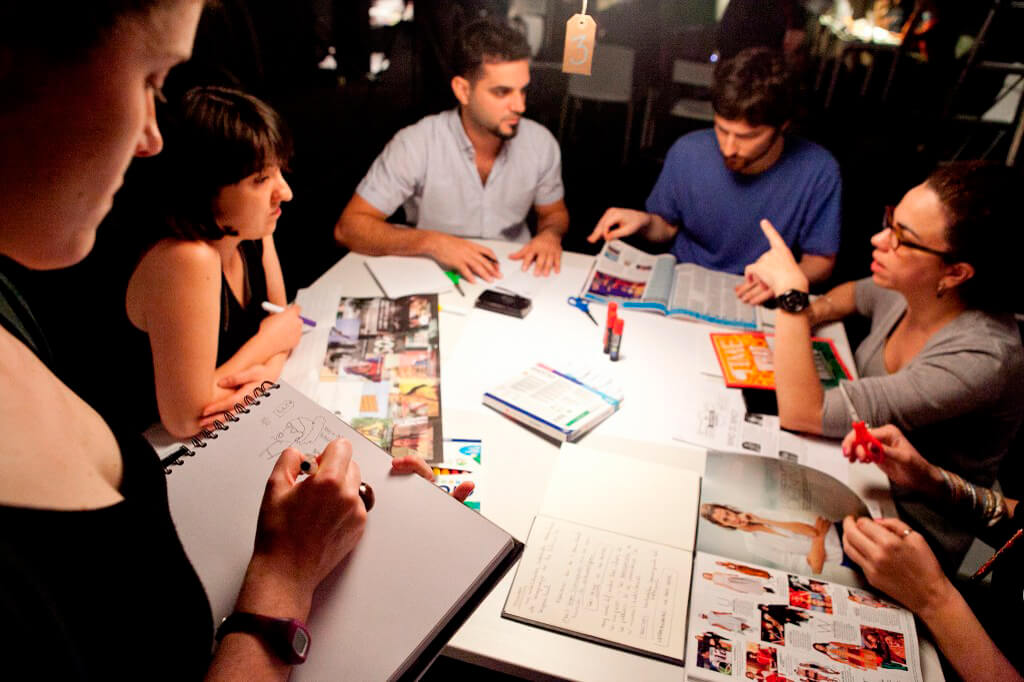 Advisory Assembly
As you know, two years ago we decided to stop producing the ZEMOS98 Festival, but that has not prevented us from being immersed in other projects and works. This break of our most emblematic project has also offered us the necessary time to reflect and rethink the sustainability and viability of the project as a whole. The result of this transformation process is the Advisory Assembly, a tool with which to jointly reflect the change and the internal strategy that ZEMOS98 will follow from now on. That is, a sort of Council of experts, who will help us and advise in this new stage that we are facing.
The Advisory Assembly may sound strange because we are not accustomed to hearing it often, and especially in the cultural sphere, but in other countries, as in the Anglo-Saxon, it is a very common practice. This tool allows a group of professionals, who are also close to our ideas, can offer us a critical look at the ideas that we are trying to implement. The informal nature of this "assembly" allows us to create a meeting where the pros and cons of this new process that we started are openly discussed, and of which, by the way, we will give more detail in a few months. In addition, it also allows for the exchange of other knowledge of experts on topics that interest us, as well as the possibility of mentoring that supposes this type of consultative processes, as guiding instruments in times of change. Or simply the mere fact of hearing new ideas and points of view different from ours, which means that this process has more objectivity and autonomy.
Our Advisory Assembly is made up of nine people we are going to consult for issues related to the new strategy that ZEMOS98 is now on the road to. We have proposed, in order to be effective, to have two meetings a year. The first meeting will be face-to-face, specifically this September, and the next scheduled summer meeting will be online. The group is formed by people of different profiles and experiences, with most of them already have a close relationship, so that we rely on them and their criteria. They are Son Juan Luis Sánchez (El Diario.es), Juan Freire (Universidad de Monterrey), Ismael Peña (Universidad Oberta de Catalunya), Vivian Paulissen (European Cultural Foundation), Susana Gómez (Fundación Banco Santander), Carlos Almela (Fundación Daniel & Nina Carasso, España), Eva Piñar (Connectis), Stacco Troncoso (P2P Foundation) y Daphne Bullesbach (European Alternatives).
In the coming months we would like to publicly present the new brand and strategy, when we assimilate the feedback and the ideas of contrast that this tool contributes.