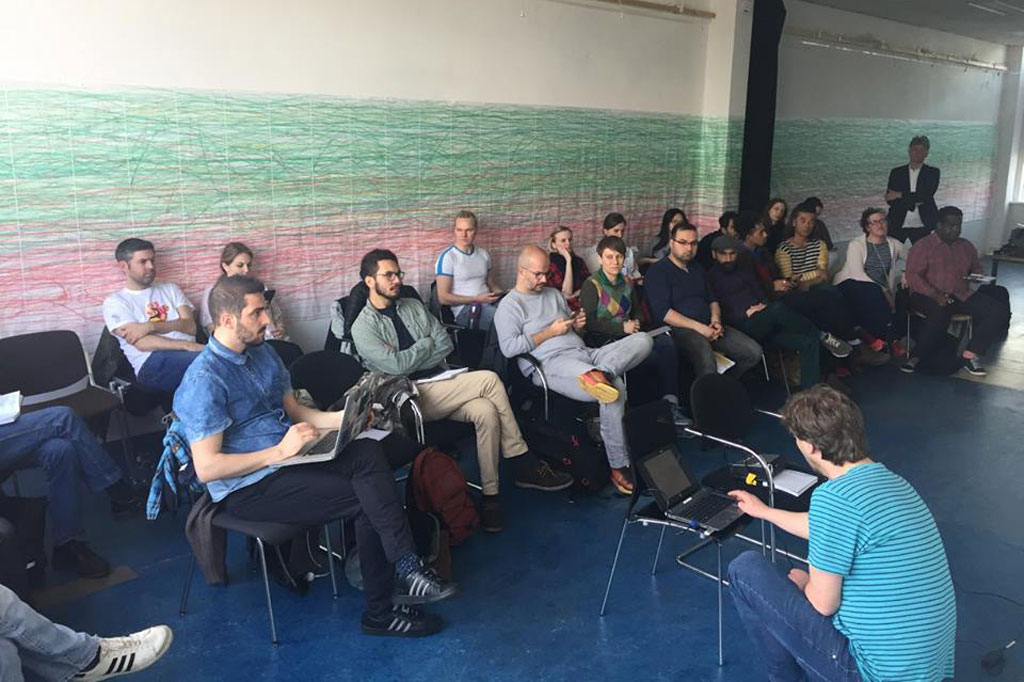 Migrating Journalism
Refugees have reached European countries but they haven't entered the European public space. On the few occasions when the persons seeking shelter have broken that imaginary (though very real) border, they have done it as characters of a story written by someone else. That "other one" is someone who was already there when the newcomers arrived. Charlie Tims, associate researcher at the European Cultural Foundation, proposed this starting point to 40 persons gathered in Amsterdam under the theme Displaced in Media.
I joined this group thinking that journalism was the solution, and before long I realised that most of my colleagues saw it as the problem. The first question that arose from Charlie Tim's insight was how to get to work with migrants rather than just speaking about them. How can we make the stranger the subject instead of just an object of our story, of our report?
Activists, journalists and cultural agents from Europe, Turkey, Syria, South Sudan and Ethiopia pointed out the difficulty of working with the "other", the stranger. After a while I realised that the "other one" they were talking about was not the migrant, but the journalist. That other one was me.
That distance made me feel strange, "Why do they make me feel so strange and foreign?"
Suddenly, the plan that Lina Issa, the mediator for this encounter, had proposed shortly after meeting us all, "put yourself in the other one's shoes", took effect. I went from strangeness to resentment, from resentment to anger, and from anger to take action.
There must be a way, I thought, to make you understand that I don't belong to a place called Journalism (even if I come from it). Maybe you think that journalism is a nation, a state, a class, an institution, a fourth estate, a great corporation. But it doesn't have to be that way.
Journalism is a tool I can teach you how to use in one day. Think of journalism as a wrench, a simple machine used to loosen or tighten nuts or washers in an effective way. I'm going to picture it that way too. Sticking to the metaphor, I should say that, take note, a wrench isn't useful for unscrewing screws. They are different tools for different tasks. But if I needed to learn to use a screwdriver maybe you could teach me.
I've met a Somali man called Yoonis Osman Nuur who has the same opinion. "It's not about you giving me lessons, it is about us teaching each other" he said. "We take care of each other, so let me use this solidarity between us for journalism too," he added. Yoonis takes part in the activist collective Here To Support and in the citizen journalism team We Are Here.
So, the next step should be to create a journalistic intervention protocol that would be useful for the further caring of each other and the telling of our stories. Neither journalists nor refugees and migrants should design it, because it must be collective and based on consensus and an open source. A kind of interaction that avoids objectifying any side. A way of practising journalism without exercising class-domination. A public service exercise.
In our present-day Europe, society is migrated and so, journalism, must also be migrated. From within. If we agree in this, we could redesign the tool, reformulate journalism for it to work better in this migrated society.
Elena Cabrera
Journalist at the PorCausa Foundation
Translated by Camilo Bosso.
This reflection is part of the process of Displaced in Media, a project devoted to build an infrastructure to build participation of migrants and refugees through media. You can find more information about the project at this link.