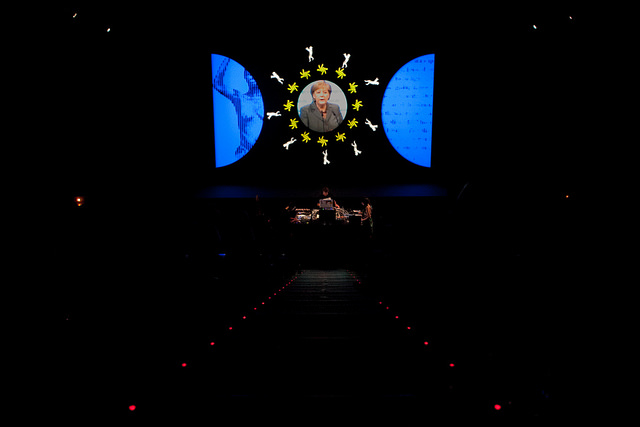 €urovisions: a live cinema about migration across Europe
€urovisions – a live cinema performance by European Souvenirs – is part of Remapping Europe – a Remix Project, an investigative artistic project by Doc Next Network with activities that stem from one underlying principle: re-mixing of media as a method to re-view, re-investigate and re-consider prevailing imagery of migrants in European societies. €urovisions is partly drawing on the material generated in the Remapping Europe workshops.
If you have interest in book a show read this.
The Light Surgeons, a multimedia production company spanning film, motion graphics, print, photography, installations, exhibitions and pioneering live audio visual performances. He established the group in the mid 90′s and began working with various club nights, independent record labels and musicians developing a layered, analogue approach to making visuals.
This project is a collaboration between Karol Rakowski (PL), Noriko Okaku (JP/UK), Farah Rahman (NL) and Malaventura (SP) with the mentoring by The Light Surgeons.
Coordinated by Pedro & Benito Jiménez from ZEMOS98 (SP)
Documentalists: Lucas Tello (SP), Nagehan Uskan (TK) & David Sypniewski (PL).

Foto de cabecera: Julio Albarrán – 16 Festival ZEMOS98