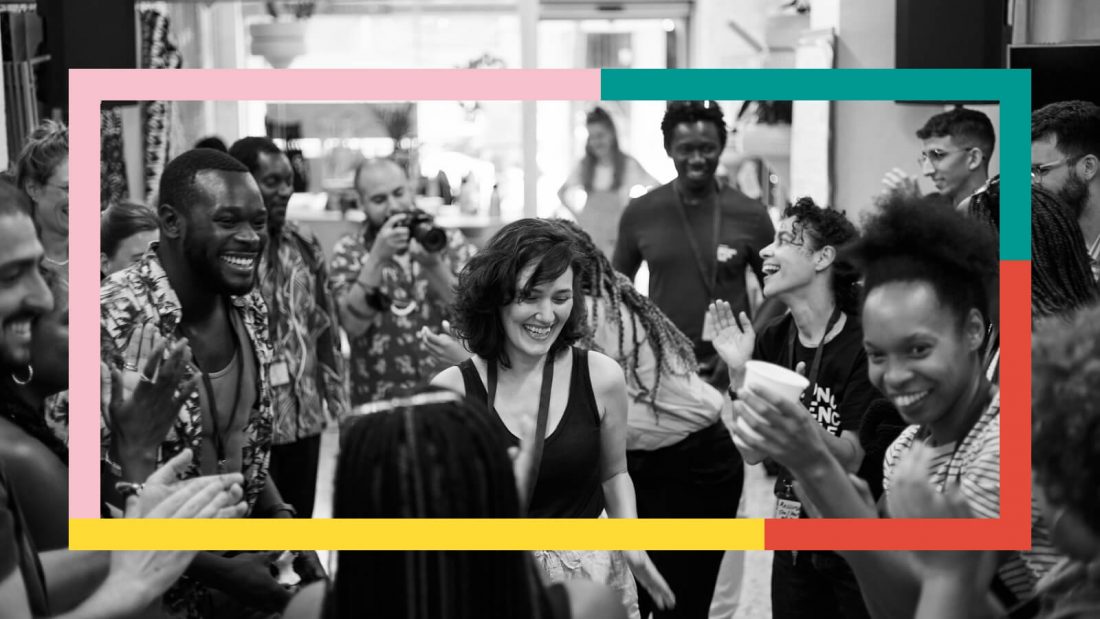 The results of Decolonizing the Newsroom
Decolonizing the Newsroom was a collaborative event aimed at changing current media narratives through the assurance of appropriate media representation of migrant and refugee communities across Europe in an inclusive and empowering manner, providing for a space of self-representation for migrants and refugees. It was developed as part of the project Re:Framing Migrants in the European Media.
Decolonizing The Newsroom event brought many media professionals as journalists, writers, artists, and reporters from different regions who could exchange their experiences with another in order to understand what needs to be done to have a more diverse, multicultural, migrant background newsroom around Europe.
On the first day of the Decolonizing The Newsroom event; the project was introduced to the participants by two European Cultural Foundation representatives.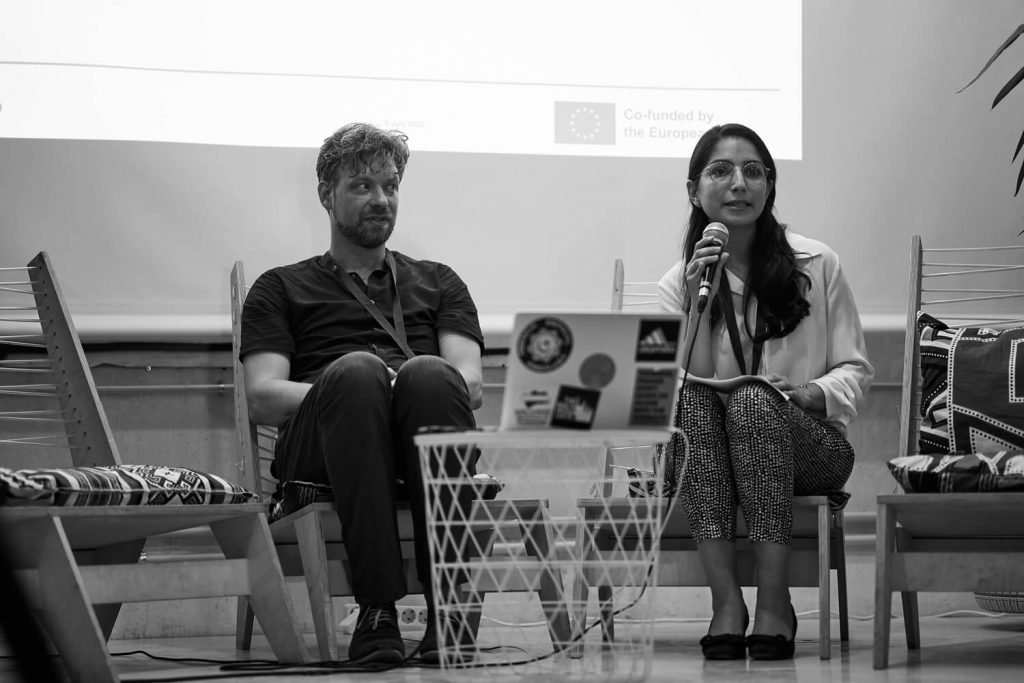 The second day of the event continued with the presentation of the Decolonizing The Newsroom event by the two host organizations: ZEMOS98 and Conciencia Afro. Organizers introduced the programme to the other project partners.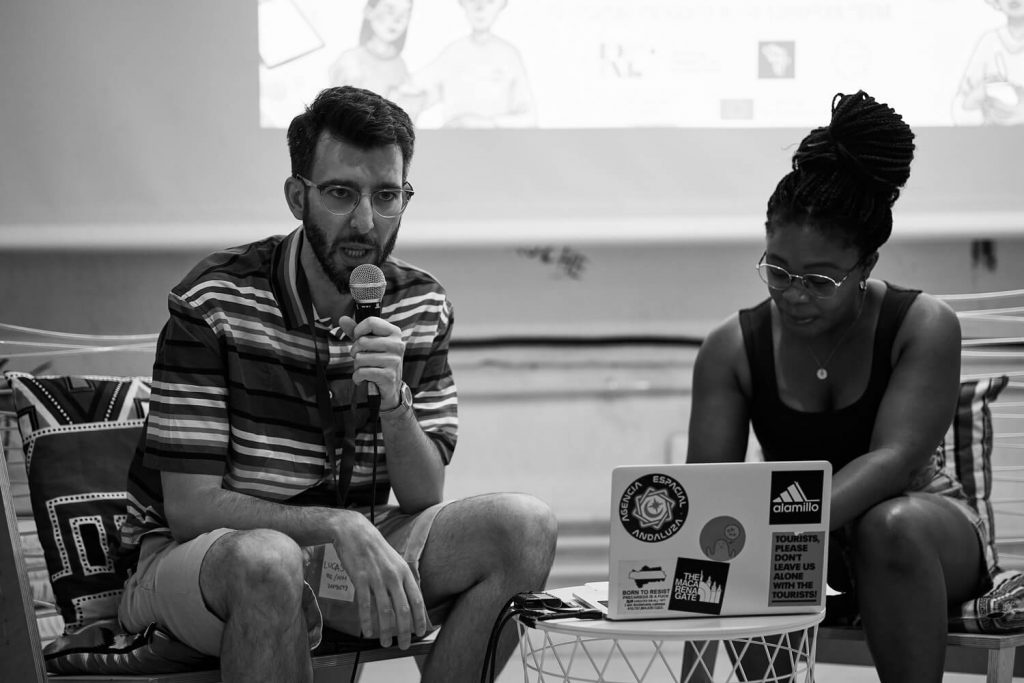 The participants were divided into working groups to research, brainstorm, exchange their experience with each other to produce new ideas and suggestions in order to reframe migrants in European Media. Each working group has worked on a different element such as; antiracist media test, soundscapes, campaigning.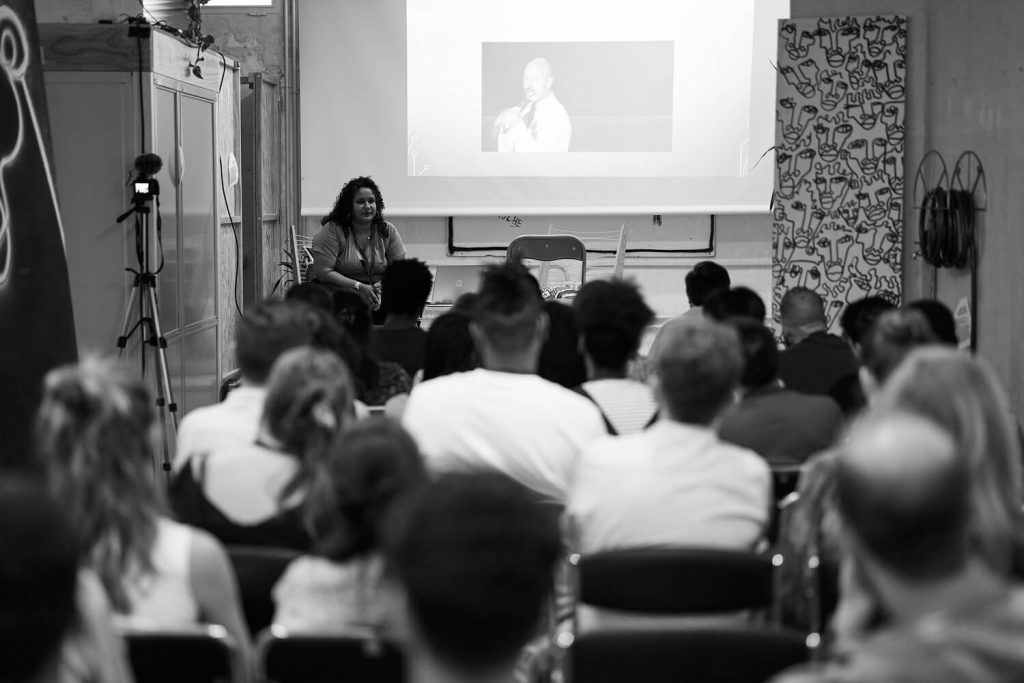 Through conversation they analyzed current media approaches toward migrants and refugees in the European media and created new solutions to lead the Re:framing Migrants in European Media project through its next phase which will last until the end of May 2023.
They also reflected upon the uses of social media and digital tools in order to achieve better representations. They addressed the question of how the functioning of different social media and digital environments produces certain images in relation to migrants and refugees. Migrant communities and movements usually struggle with different ways of misrepresentation in mainstream media.
What are the ways to campaign toward better representations of migrants in the media? How to analyze the European visual imagery around migrations and to propose alternatives and fairer visual representations?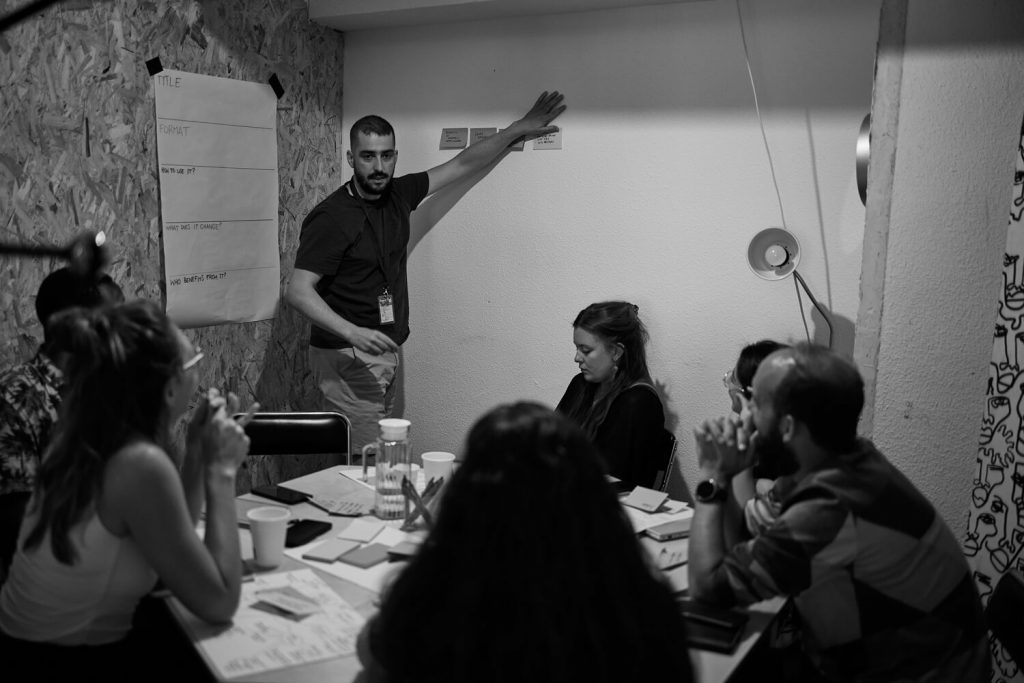 On the last day of the Decolonizing the Newsroom event, participants' outcomes were presented to the public with the hope of changing the shape of the media on reporting migrants. The results of the different working groups comprised the following outcomes:
The public program of activities was live streamed. You can watch all the round-tables, lectures, presentations and screenings here. Laurent Leger Adame, the photographer of the event, is the author of these pictures. Vivian Mule was the visual storyteller of the event. You can watch her narration here.