Commonspoly: Future Energies
What
'Commonspoly: Future Energies' is a board game prototype that combines elements of Commonspoly (our board game that promotes a culture of cooperation to face savage neoliberal privatization) with the problem of renewable energy in the Spanish state, focusing the discussion on the model that allows the indiscriminate installation of photovoltaic panels or windmills by large companies linked to energy, in rural areas where the eco-social impact will be negative. The prototype currently has a board, game rules and game cards.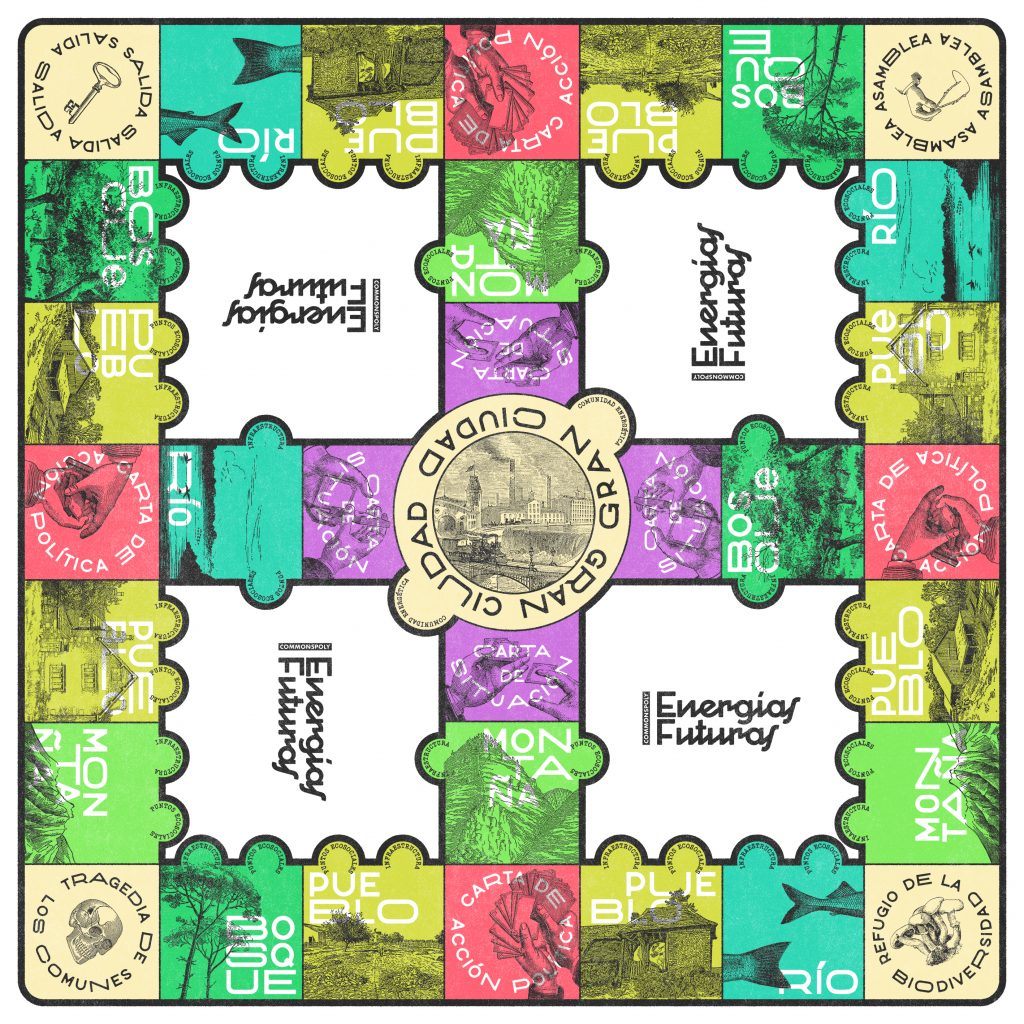 How
Cerezales Antonino y Cinia Foundation contacted us to build a co-creation space to rethink the Commonspoly cooperative board game and propose a device for thought and debate on the energy models that affect and will affect our territories in the coming years. For half a year and in a process that has had two face-to-face sessions (the first in July 2022 and the last in January 2022) and two online, ZEMOS98 and Guillermo Zapata have been working with a group of activists, researchers, entrepreneurs and citizens of the area to analyze the consequences of the current model and see how to translate it into a board game. The graphic design has been made by Ricardo Barquín.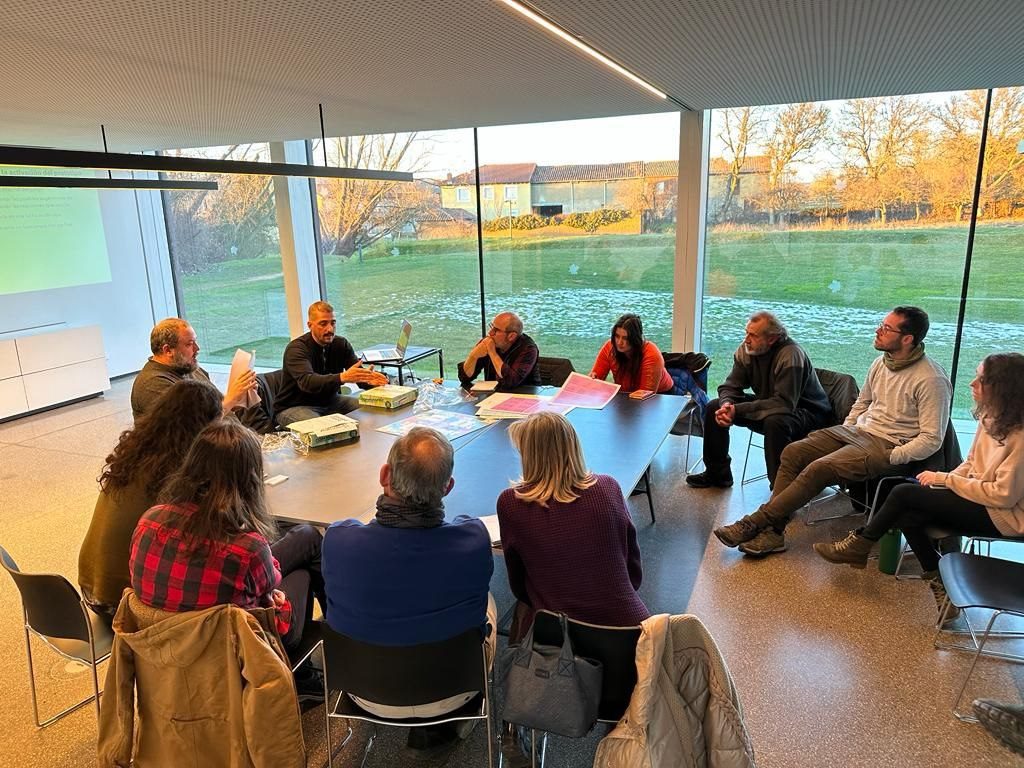 Why
On January 24, in an extraordinary session, the Spanish Congress of Deputies validated Royal Decree Law 20/2022. Articles 22 and 23 of this RDL allow macro renewable projects of more than 50 MW not to be subject to any environmental evaluation and their approval by administrative silence. Hundreds of environmental organizations have campaigned against this measure because it ignores the eco-social problems that it will generate in the territories where these macro parks are being planned.
Estrella Alfaro, one of the researchers from MEDINAT  (a research group dedicated to investigate the Natural Environment and Renewable Energy in the Cantabrian Mountains) said during one of the sessions of "Commonspoly: Future Energies": "What many call emptied Spain actually hides authentic refuges of biodiversity ". Another participant said: "We are often told that this is in the middle of nowhere, but in reality it is in the center of everything."Many of the people who are opposed to macro parks are NOT opposed to renewable energies per se: they criticize the lack of ecological but also social and economic impact studies.
In addition and to add more complexity, the installation of many of these macro energy parks is led by large companies linked to energy speculation and in the case of the Leon area they are proposed to supply the energy needs of the city of Madrid, worsening even more the debate on the model of life (and energy consumption) to which capitalism pushes us.
Commonspoly: future energies was born to try to expand the range of options that exist to be able to talk about this topic. In this case through a playful device in which activists and speculators will have to fight, some to safeguard the ecosocial well-being of the towns and others to maximize their benefits.