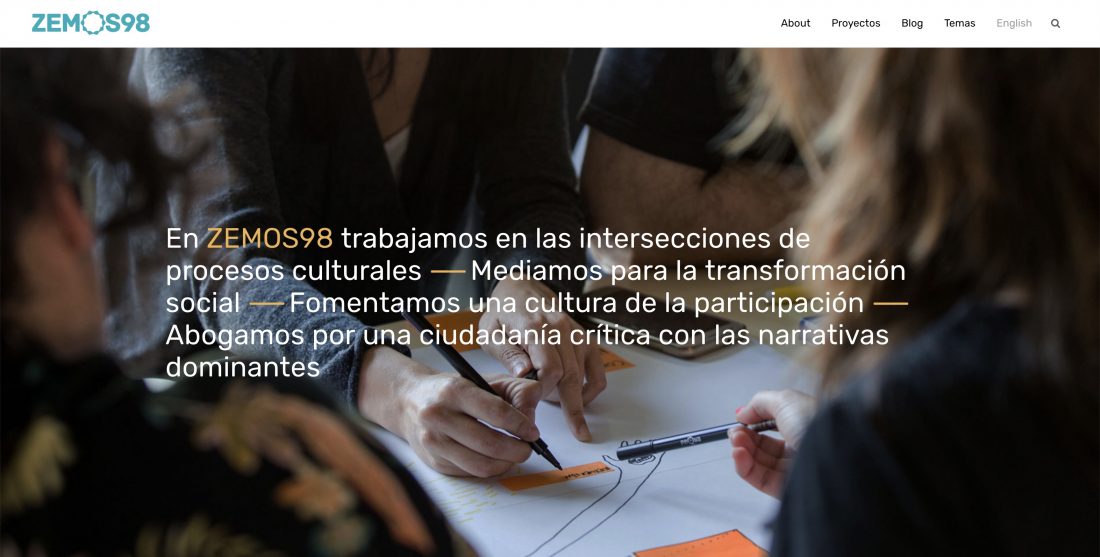 We are launching our new website!
It's time to share that we have been thinking for a long time how to narrate ourselves in a proper way. We have been working with a simple wordpress web -with a simple theme- for a few years now, and we have heard so many times things like: it's messy, I don't completely get what you do, it's not easy to find the resources you produce, etc.
Well, here you have our new website, where we structure in a clearer and comprehensible way our projects and reflections around them, but also materials and archive we are producing in the way. Added to that, starting from the reflection that guided us to rethink ourselves in our 20th Anniversary, we have re-structured the kind of services we provide in three axes: learning processes, for non-formal experiences that invite us to keep learning together; media production, for those political narrative devices we produce; and mediation, for those processes that are inviting us to develop dialogue spaces in between institutions, civil society and other type of organisations.
Besides our Home and About, this is what you'll get here: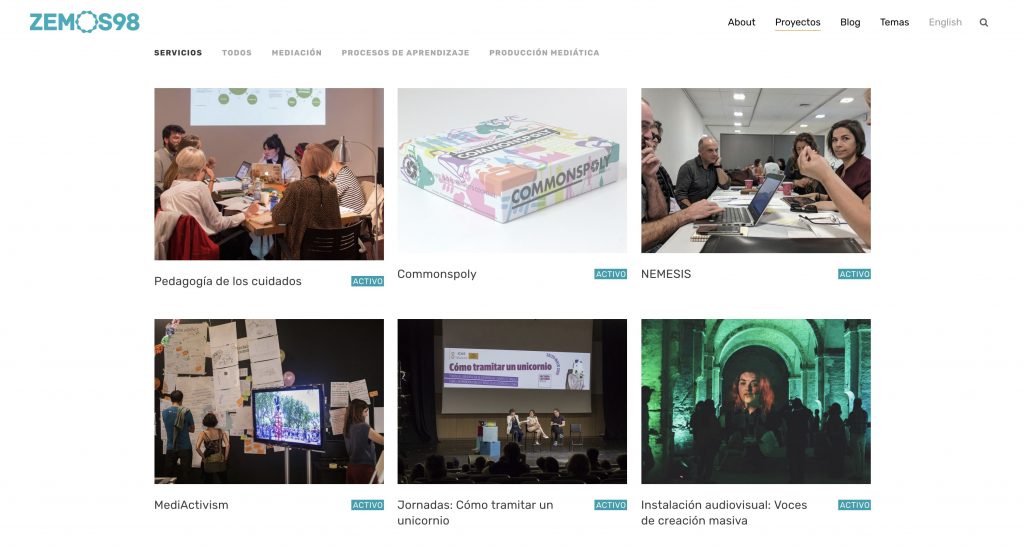 A list of all our active and archived projects produced in the last few years. They are classified around our three type of services, and in every portfolio page you'll find useful information about the project, and a series of materials and resources produced starting from it. As an example, in the Pedagogy of Care page, you'll find our Open Paper about how to improve the management of care in organisations and movements.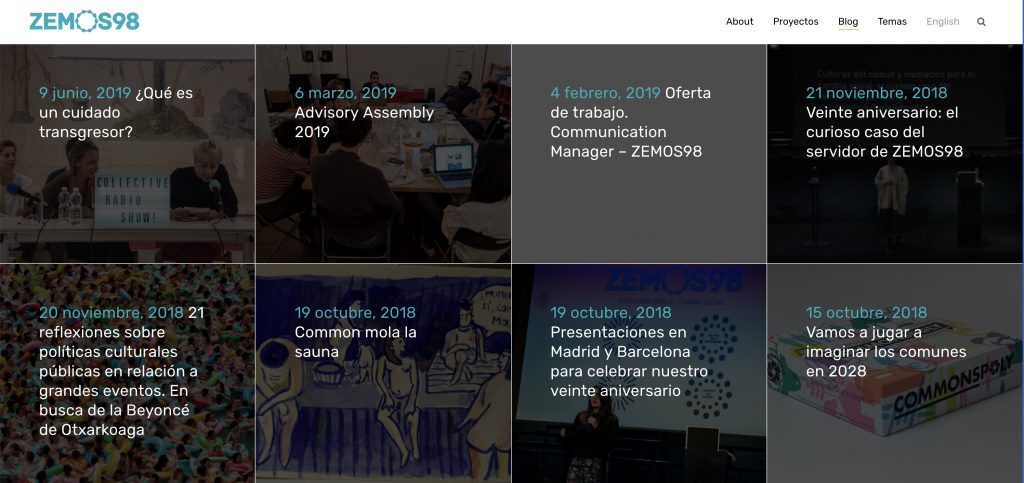 Here you'll find updates about our public activities, announcements we have to make about our activity and reflections over the active processes. Every time our precariousness allows us to, we will share ideas and reflections as a result of our work. By the way, we invite you to read the post summarizing the main learnings of the table around Care in our Culture for Solidarity event, made by Andrea Botero.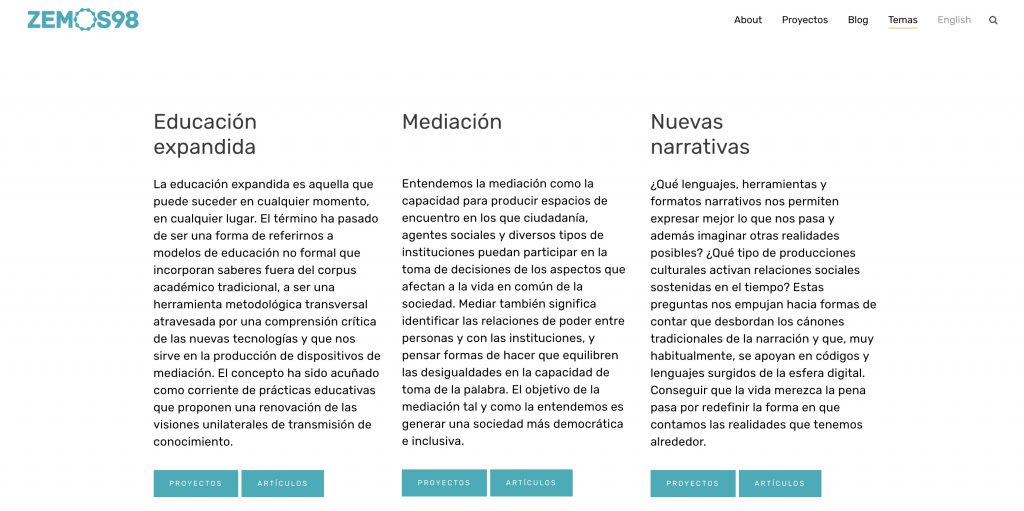 At Topics you'll find a series of words relevant for our work: mediation, expanded education, new narratives, hackcamp, communities, the commons, etc. They all have a personal definition that explains how we understand these words and how they affect our active practices and processes. There you can access to all our projects and articles tagged under every category.
We still believe in the importance of sharing and making accessible all the contents we produce, and our new website is the best way we found in order to do that. If you miss any resource, write us to info@zemos98.org and we will try to solve it as soon as possible!
This website has been designed by Fernando de la Vega.