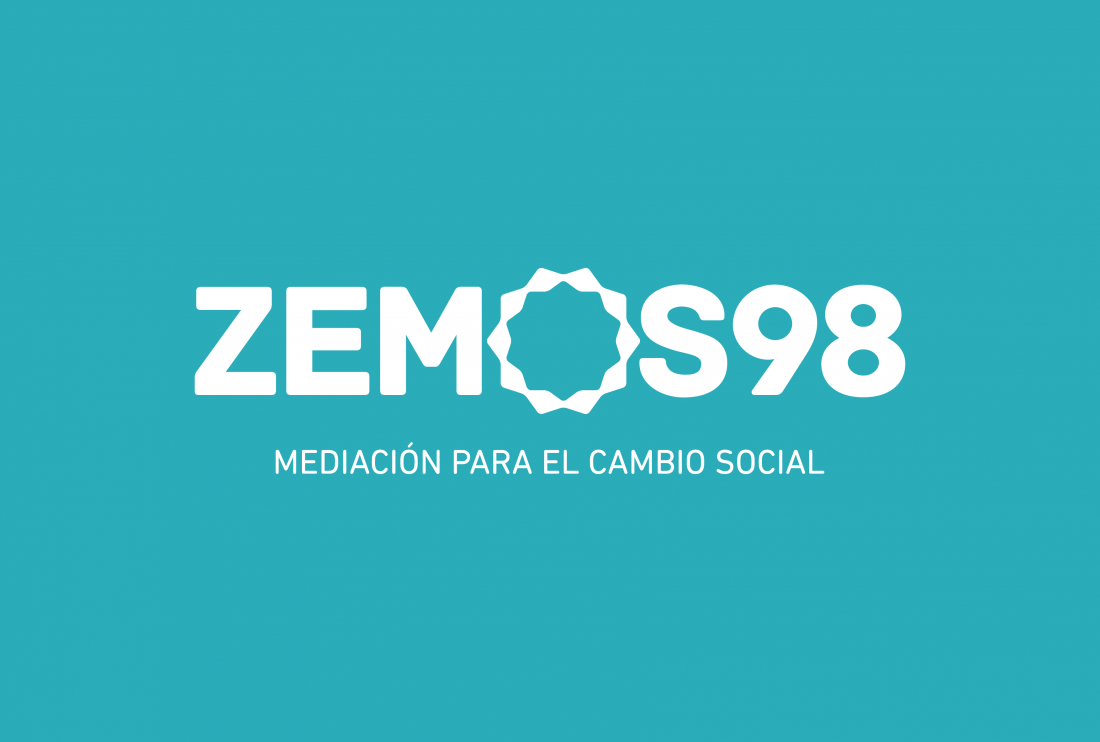 After 20 years this is our new roadmap
"Organising truly has never wanted to be anything other than loving"

-The Coming Insurrection
At ZEMOS98 we have spent 20 years looking into cultural production and social investigation. Over this period we have used a variety of methods to convey the message of our work; we know how to adapt ourselves to the times, but we have never lost our essence
As our project reaches maturity we are trying to better define our organisation; what it is now and what it will be going forwards. We are sharing our plan with you in the hope that you join us in this journey. We have plenty of inspiration, hope, and creative ideas to last us the next 20 years and longer.
Fighting for social transformation is a constant of our work here at ZEMOS98. We have consolidated our role as intermediaries between different parties over the last few years in order to encourage a culture of participation, the construction of the critical citizen, a takeover from the dominant narratives and care for the common goods. The position we now hold is intangible but crucial, that of the mediator.
Our aim is to connect the social and the cultural with the political. Mediation enables us to do this, instigating working relationships between activists, artists, academics, public institutions and foundations with the aim of connecting the social and the cultural with the political. It is a tool. Mediation is a tool that is cable of designing processes and mechanisms
Mediation is a tool, both for the imagination and for intervention, that is capable of designing processes and mechanisms that serve to generate a more democratic and inclusive society.
Currently we are conducting a series of projects that form part of this plan. We will briefly describe them here:
Commonspoly: A board game that promotes cooperation and the care for common goods. +info: http://www.commonspoly.cc
Concomitentes: Programme by Fundación Daniel & Nina Carasso in which we are the mediators responsible for Andalucia and the Canary Islands for projects that connect communities of affected people with artists that can produce works that help to solve problems suggested by members of the community.
Displaced in Media: A project coordinated by the European Cultural Foundation dedicated to promoting participation by young migrants and refugees in European society, with the objective that their voices, wishes and hopes will be more included in mass media discourse.
FundAction: A participative funding platform that supports the work processes of activists working for social transformation in different European spaces. We form part of the facilitation team. +info: http://www.fundaction.eu
NEMESIS: A project financed by the EU program Horizonte 2020 and coordinated by Friedrich-Alexander University (Germany), with the objective of designing and testing an educative model to encourage social innovation amongst primary and secondary school students.  + info: http://www.nemesis-edu.eu
Pedagogy of the carers: A transversal line of work in which we investigate communities that pay special attention to the and carers in their members, generating more egalitarian relations like other economies that produce more dignified and desirable conditions of existence. We are producing a publication (about this? with)that has the support of Guerilla Foundation.
As well as being specialists in the development of customised projects we get involved in external projects that require our creativity, methodology and experience. Contact us. http://www.ZEMOS98.org