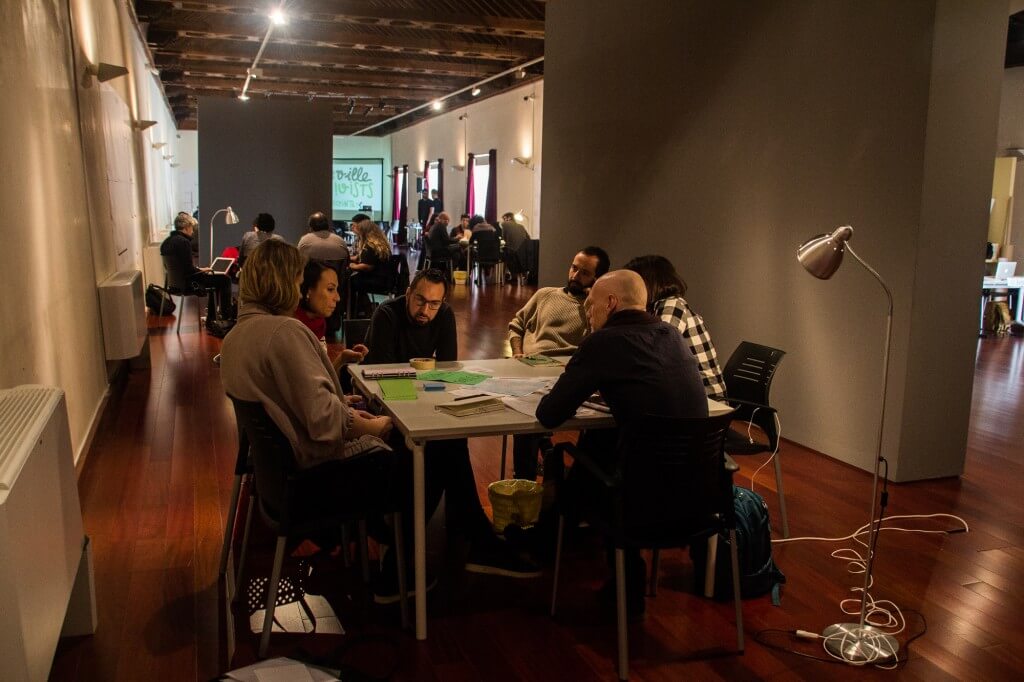 Seville Activists Encounter: 40 European activists to develop a participatory fund platform
The Seville Activist Encounter is a three-day collaborative event through which we hope to get inputs as progressive activists on the themes, tactics, geographies, contexts and other relevant characteristics of our work. This input will inform the development of a new European Participatory fund for activists as well as a Platform for knowledge and skills sharing and possibly joint actions.
The meeting will take place in Seville (Spain) from 7th to 9th of December, 2016; and it will gather 38 people from across Europe with different backgrounds. The meeting is convened by Open Society Initiative for Europe (OSIFE), European Cultural Foundation (ECF), Charles Leopold Mayer Foundation (FPH) and the Guerrilla Foundation with input of activists Teodor Celakoski (Culture 2 Commons, Zagreb), Igor Stokfiszewski (Krytyka Polityczna, Warsaw), Daphne Büllesbach (European Alternatives, Berlin), Vitalie Sprinceana (Oberliht, Chisinau) and ZEMOS98, which will be facilitating the Encounter.
The Participatory Platform and Fund for Activists aims are to enable translocal knowledge transfer across sectors with mutual support, to inspire and challenge public opinion and to influence policies while making institutional mechanisms more inclusive, responsible and accountable.
The Seville Activist Encounter is a crucial informing step in the development of such a tool and a consequence of both repeated requests by activists for the establishment of a different type of donor-activist collaboration as well as the eagerness of the involved foundations to investigate new funding models and partnerships. The ambition of the foundations to deepen relationships with progressive activists and other civil society actors rests on the belief that activists themselves understand best what activities should be supported and how.
We will make a return of the process after processing all the methodologies.
You can learn more in networks with the hashtag #SEVILLEAE16